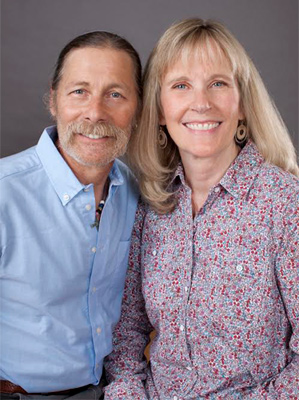 We have a long history in the housing industry. Vini has a Class A Builders license, has had his own construction company for decades, is an experienced home builder and remodeler and together we have flipped houses. Vini has a vast amount of knowledge about the right way to build and fix-up and will help guide you in your buying or selling. Jane has a business background, is organized and has a keen eye for detail. Together, we founded the nonprofit DeShong's Gift Back in 2008. The nonprofit enriches the community by growing vegetables that are given to the food pantries and providing much needed assistance to those in need in many other ways. When we aren't working on real estate, we are serving the community. We know our experience and training will help you make the right decision when purchasing or selling your home. Please give us a call today!
Our Big Why
Why do we do what we do and why does it matter to others?
We do what we do for the purpose of helping folks to a better, happier life by using our faith to guide us.
Our motto of "Feeding Hope into Lives" says it all. Because of the nonprofit we founded and because of our faith walk, we can translate what we know to our real estate business. Helping others find a more joyful experience is what we do. With the knowledge and experience we have gathered, and the knowledge and experience of the team working with us, we can help others by being honest, trustworthy and empathetic to our clients' needs. When working with our clients, we are able to smooth the edges of life and build greater relationships.
Since we give back a portion of our sales to our nonprofit, by selling real estate, we are able to help others and in doing so, complete our mission. 
We appreciate the opportunity to earn your business and give you our service!
Vini and Jane Short
ViniandJane.com
DeShongsGiftBack@gmail.com
703-314-9296
Keller Williams Realty Dulles
46169 Westlake Dr.
Potomac Falls, VA 20165